Street kitchen of the world
Everyone knows that you need to eat properly and regularly. But sometimes we are so tempted to eat something "tasty", which is often harmful, albeit very tasty. And sometimes you want to eat right on the road. We offer you some types of popular "street" cuisine from different countries.
See also:Street Trading in China: Guangzhou,American food,Street vendors from around the world
(11 photos total)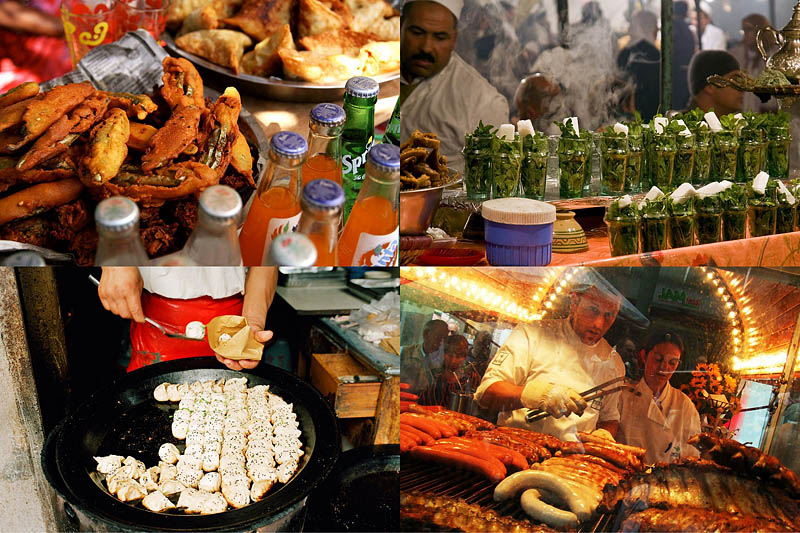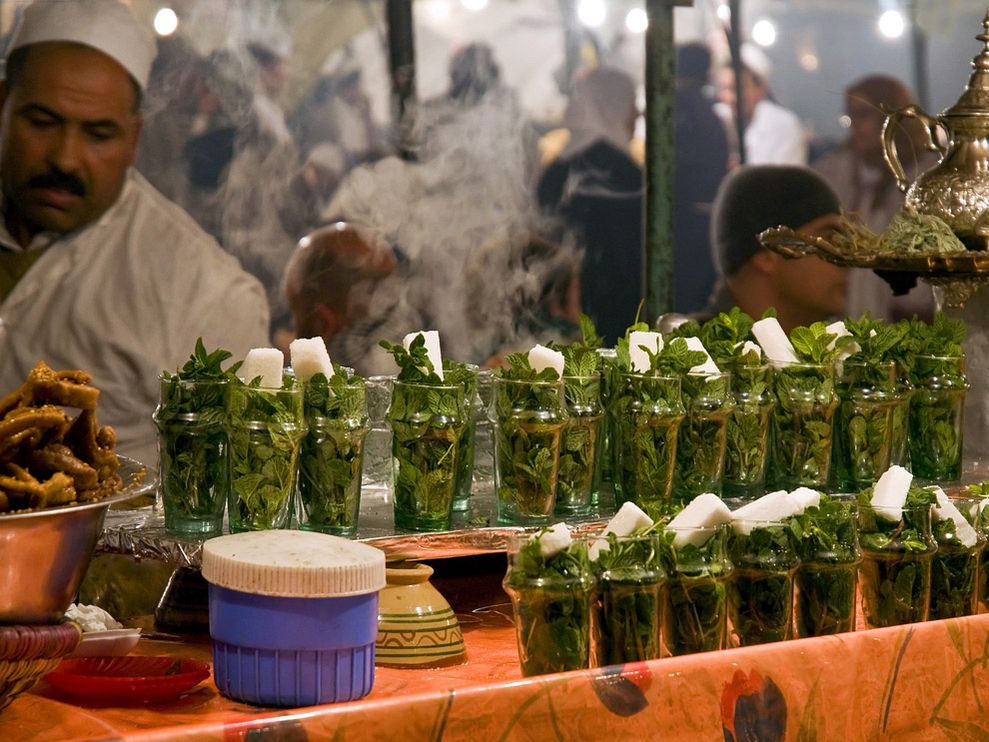 1. Mint tea, Morocco
Glasses, filled to the brim with mint and a rather large portion of sugar, are ready for brewing the famous Moroccan mint tea. The drink is refreshing on a hot day in Marrakesh, but it's more than just a thirst quencher. Making tea and drinking it is an integral part of Moroccan culture and a must-see experience that every tourist must go through. (Cezary Wojtkowski)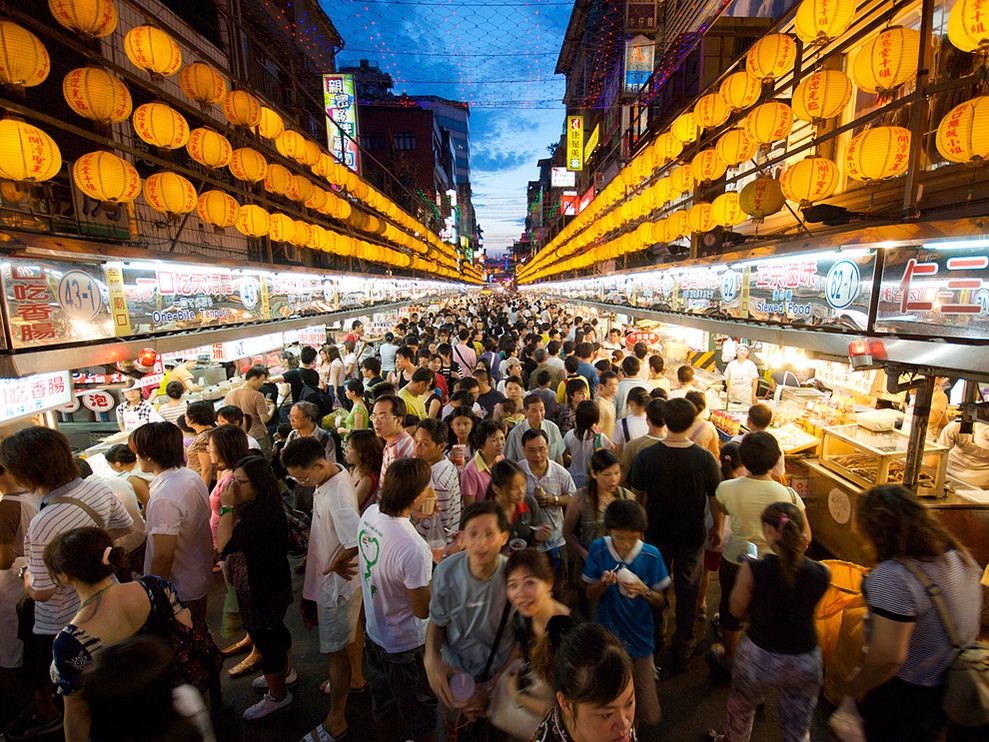 2.Night marketMiaokou in Taiwan
In the center of the Miaokou night market there is an old temple, but the main thing here is fasting. Yellow lanterns on the market illuminate tables with traditional Taiwanese delicacies from which salivating flow.Here you will find spicy noodle soup, oyster omelette, snails, glutinous rice and tripe. Residents of Taiwan and tourists agree that a visit to the market cannot be considered complete without fruit dessert "ice bubbles" made from prunes. (Neil Wade)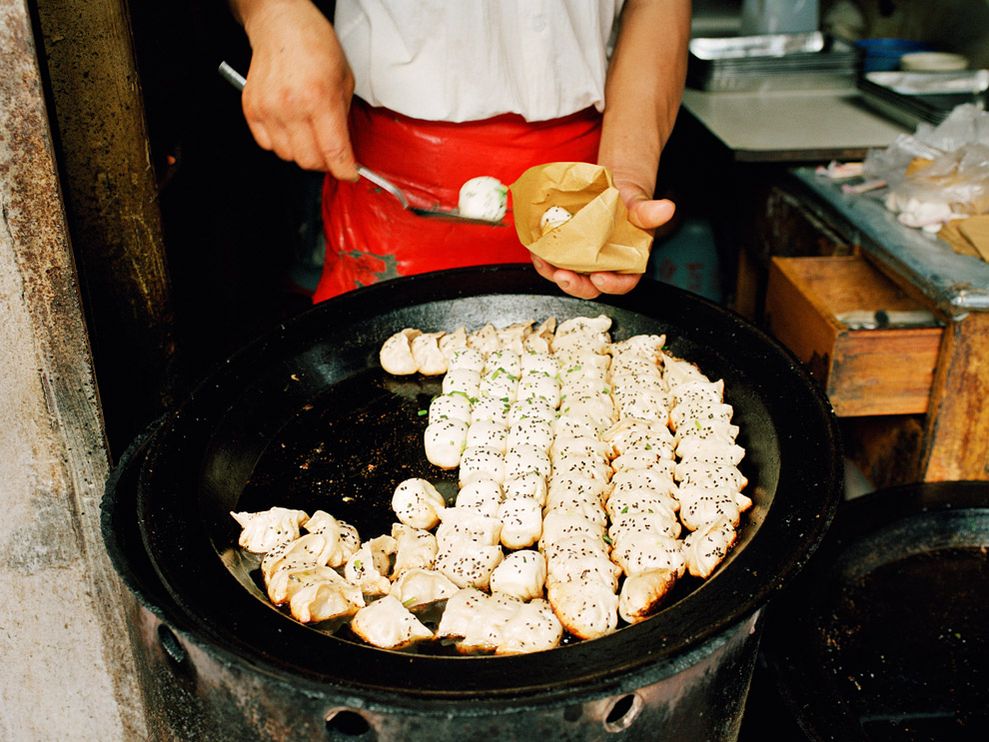 3. Shanghai Dumplings, China
A Shanghai street vendor serves a freshly prepared Chinese "city snack" - dumplings. These treats are widely distributed throughout Shanghai and are available to customers in a wide variety of tastes and combinations. (Justin Guariglia)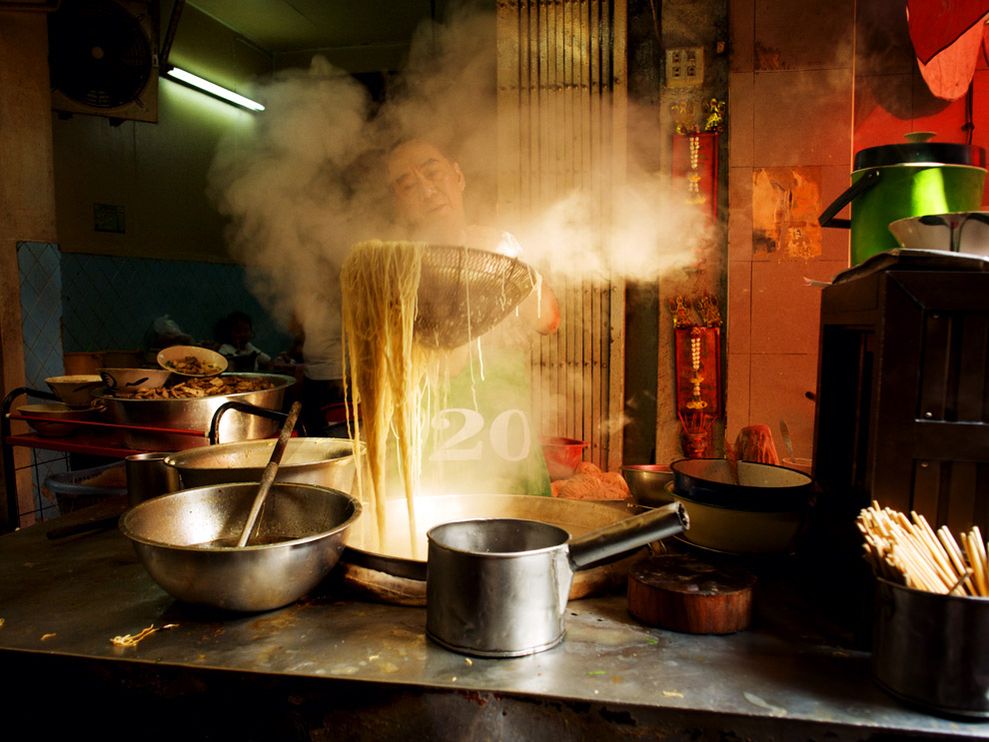 4. Noodles, Thailand
A noodle strainer on an open fire takes all the attention of a cook in Bangkok's Chinatown. Many passers-by simply cannot resist the skill of these street chefs and the flavor of their creations. (Dean McCartney)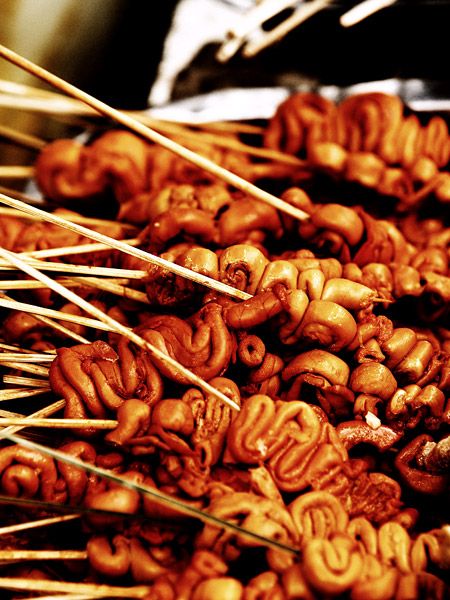 5. Chicken entrails, Philippines
Filipino street vendors created this dish and the decoy, which is a chicken entrails on skewers. Offal first pickled, and then grilled or just fried very well. Usually served this "yummy" with a sweet, sour or spicy sauce. (Jun Aviles)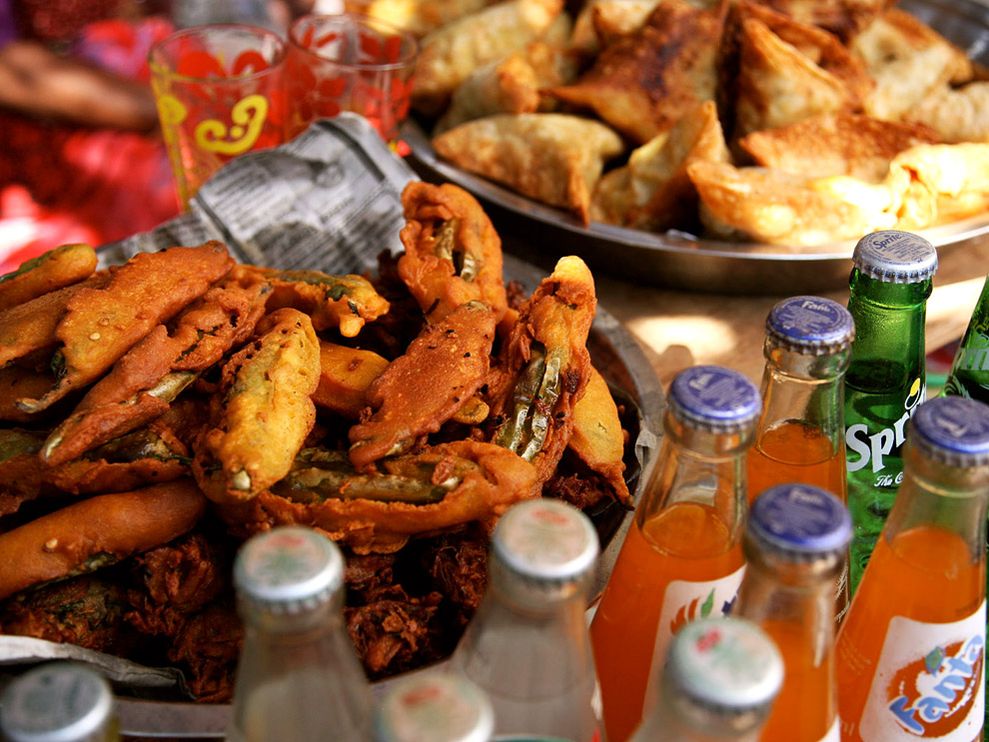 6. Beach Delicatessen, India
When travelers on the beach of Goa need a break, these goodies always come in handy.At Anyuna Beach, one can always find an endless stream of samosas, chicken, soft drinks and other delicacies loved by Indians. Once on this beach was a paradise for hippies, which still attracts lovers to sunbathe and have some fun. (Anne Kohl)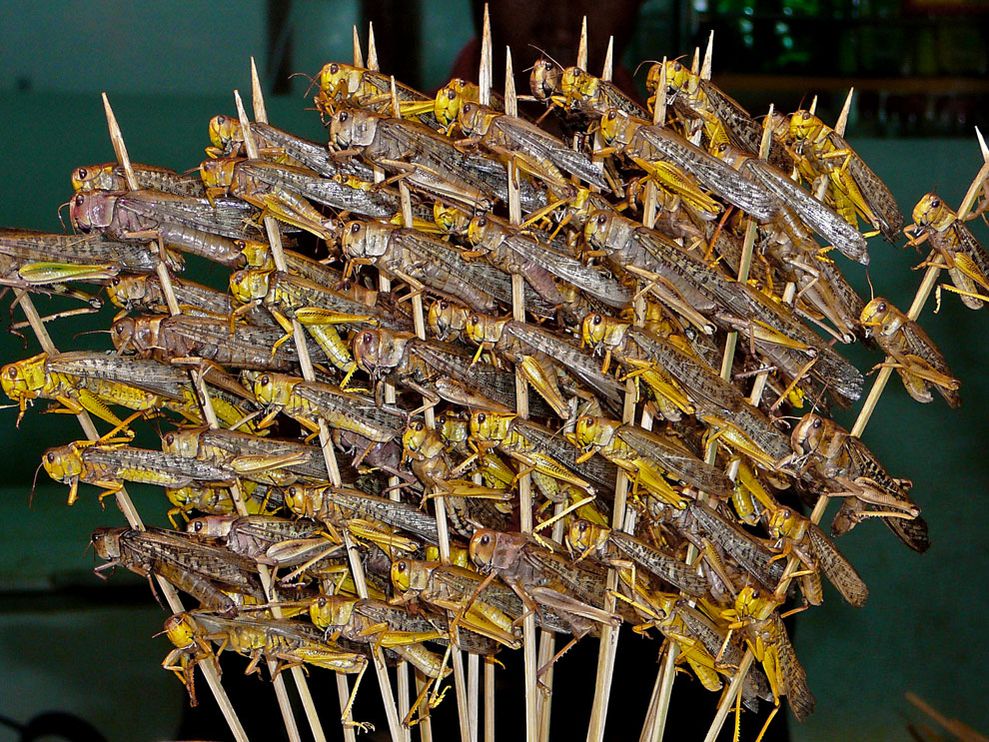 7. Grasshoppers, China
Chinese street vendors love this "bouquet" of grasshoppers on skewers, which are always surprising to Western tourists. buteating insectsnot so rare these days. The Food and Agriculture Organization of the United Nations claims that people around the world regularly consume about 1,400 species of protein-rich insects. (Boaz Meiri)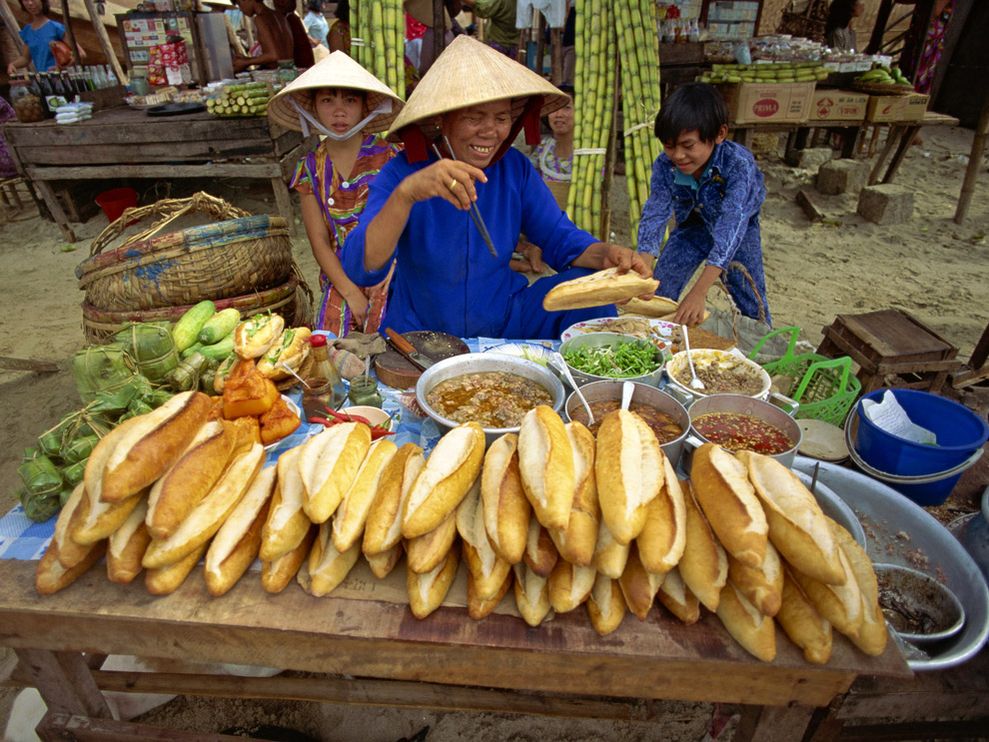 8. Banh Mi sandwiches, Vietnam
A Vietnamese street vendor smiles with this relic of the colonial past. Banh mi sandwiches are made from a French baguette filled with a delicious variety of meats and vegetables. They are happy to eat around Vietnam, especially for breakfast. (Tim Hall / Photo Library)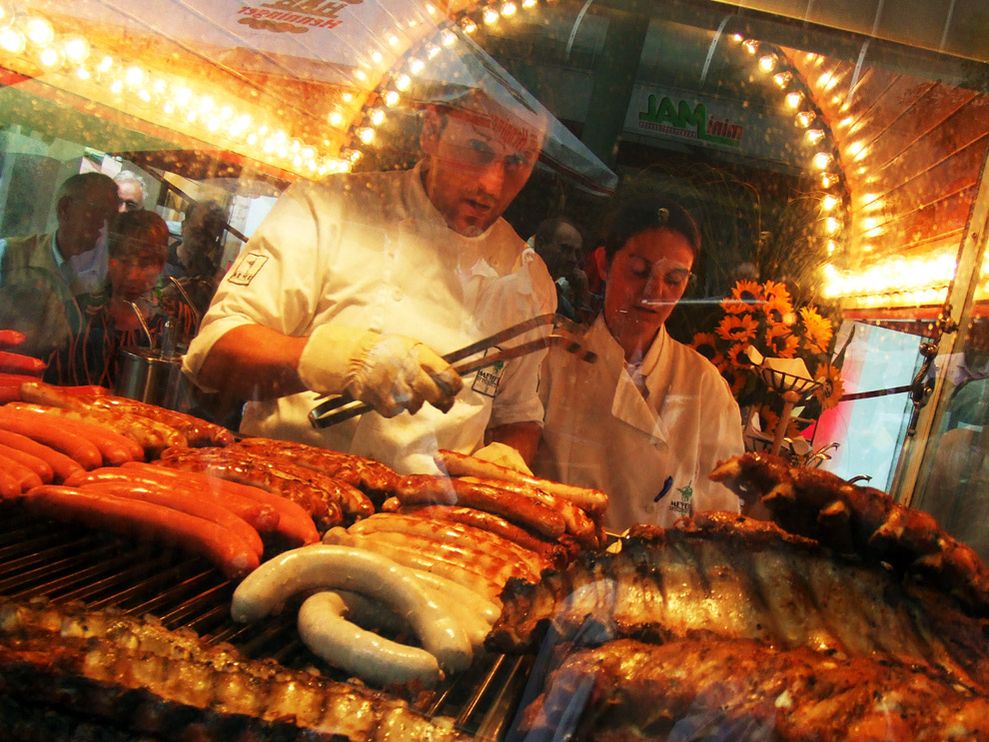 9. Sausages, Germany
On these trays are served only the best types of sausage. Fans of street food in Germany (especially at various festivals and fairs) are happy to eat bratwurst, bokvurst and other sausage delicacies, washing them down with delicious German beer.(Olivia Sari)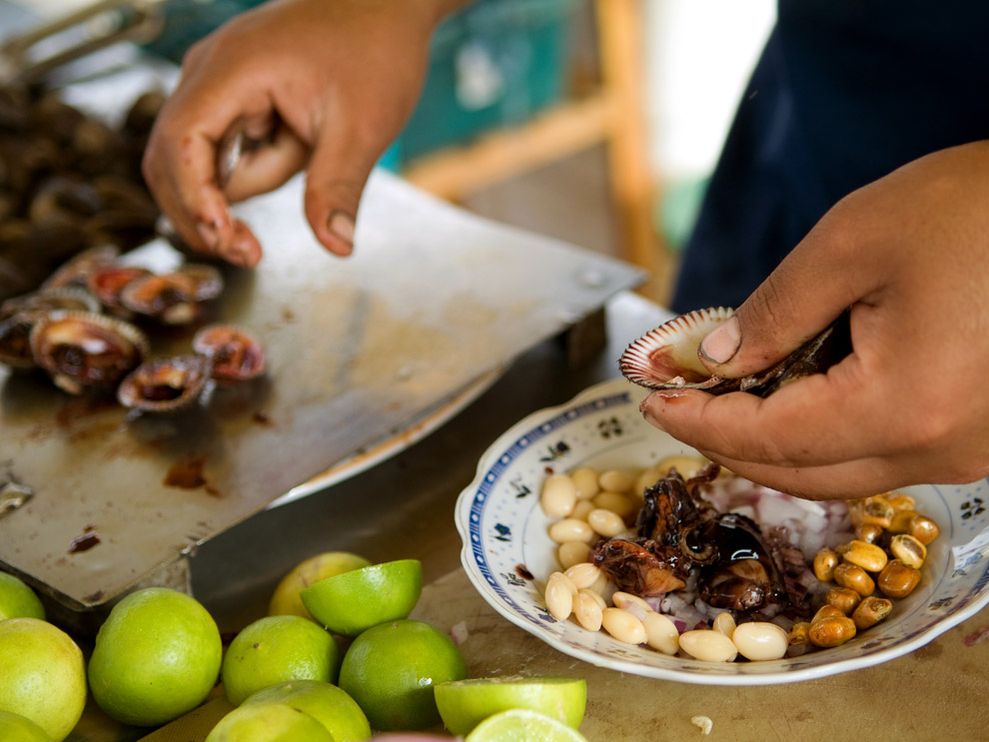 10. Ceviche, Peru
The cook prepares ceviche in the seaside town of Mancora in Peru. Ceviche is a popular dish in all of Latin America, it is prepared using citrus juice, in this case, lime juice, which marinates a mixture of raw fish and other seafood. (Abraham Nowitz)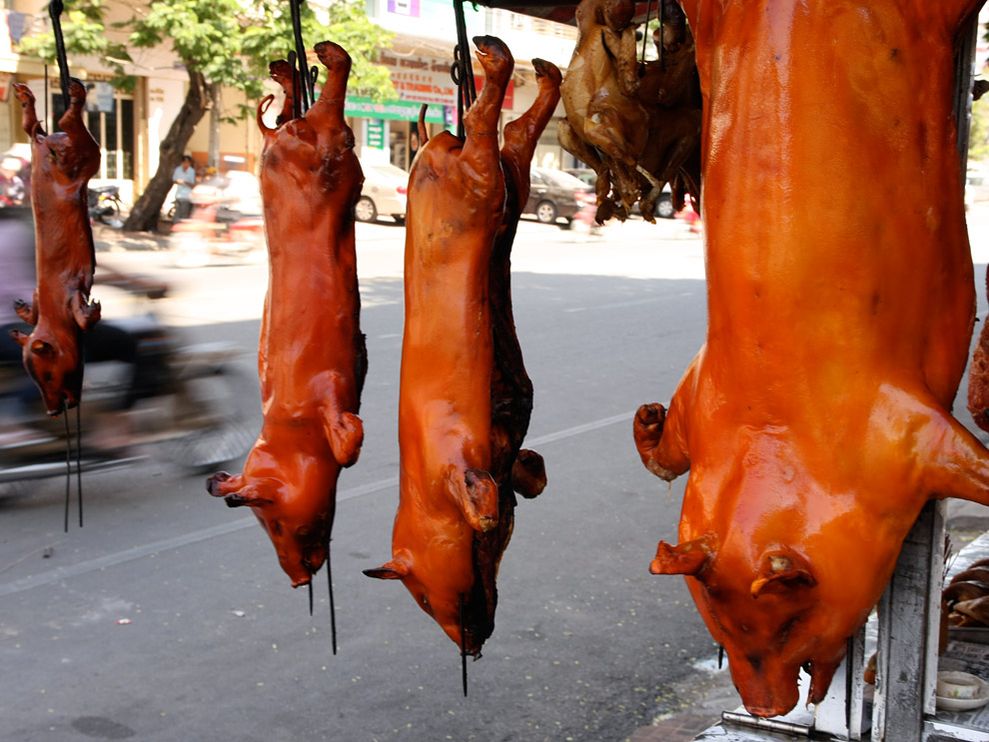 11. Pork, Cambodia
Tourists do not need to be able to speak Khmer to understand the menu of such a street tray in Phnom Penh. By the way, pork is one of the most common types of meat eaten in the world. In the first place for the consumption of pork in the world is Austria, followed by Spain and Denmark. (Mark Ikin)
We remind you that Bigpicture.ru is in,, and. Subscribe to RSS can be.
Related news
Street kitchen of the world
Street kitchen of the world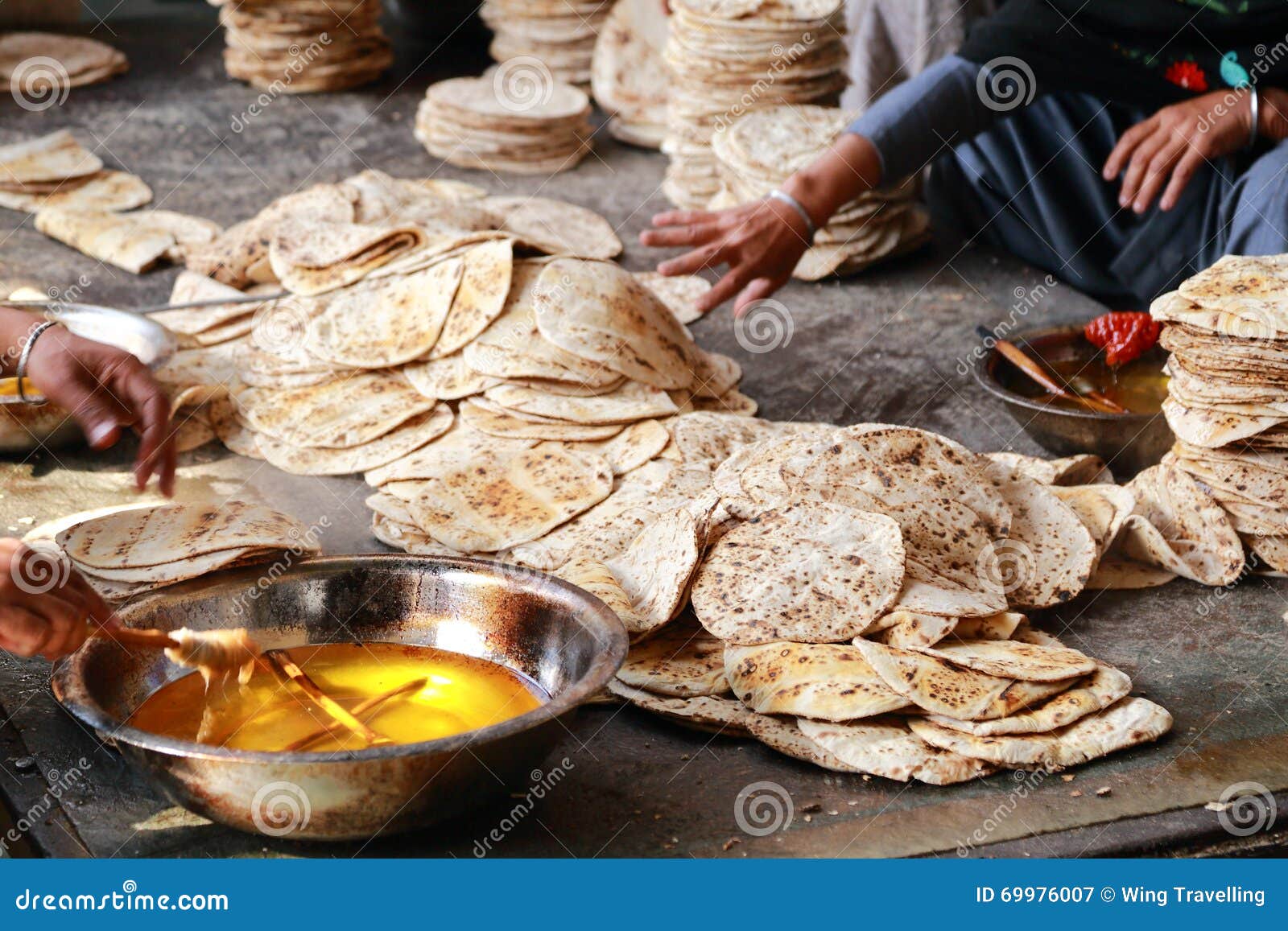 Street kitchen of the world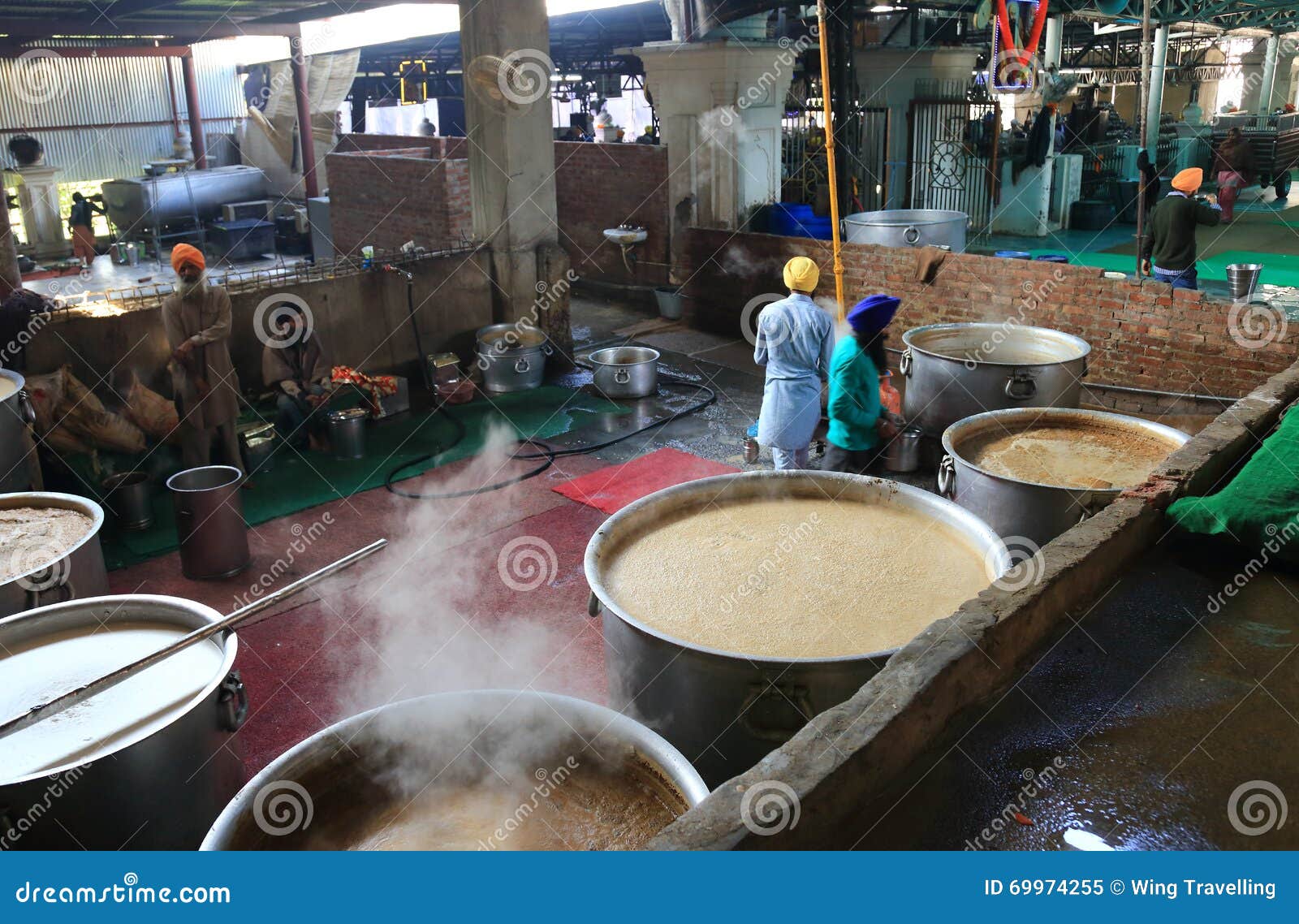 Street kitchen of the world
Street kitchen of the world