Sleeping pills for cats. Effective sedative for cats
Although cats are playful and calm animals by nature, they can also experience stressful situations associated with extreme conditions. For some pets, stress may be loud noises from household appliances, for others - moving to a new place of residence, and still others may be insanely afraid of another visit to the vet. Too vulnerable pets can fear even strangers and thunderstorms. Like humans, animals have their own temperament, character and fears. To make the pet's life less nervous and comfortable, you should give the animal a sedative for cats in stressful situations.
As modern pharmacology is developing rapidly, and the number of drugs is growing every day, sedatives or sleeping pills for cats are sold in almost every veterinary pharmacy. Veterinarians strongly recommend buying herbal-based drugs.They do not harm the health of animals, calm the nervous system, stabilize the cardiovascular system and pressure, reduce the feeling of fear.
In what situations can you give a sedative?
It is recommended to give a sedative for cats in such cases:
- during any stressful situations;
- to reduce arousal and hypersexuality;
- during transportation, regardless of the type of transport;
- to prevent a cat marking the territory;
- during the change of residence;
- To reduce some symptoms associated with estrus, such as a loud meow or excessive anxiety.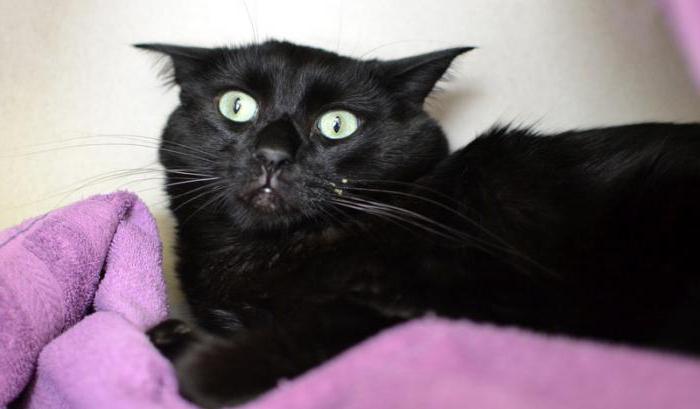 If your pet behaves inadequately at least in one of the above situations, you need to think about his health and buy soothing drops. Before giving them, it is advisable to consult with a veterinarian.
Types of sedative
At the moment, these drugs are available in several forms, among which the main ones are:
Cat mint. It is produced in the form of a spray or pads. The method of use is quite simple: you need to spray the tool or put a pad on the cat bedding.This tool is absolutely safe for the animal and very effective. If there is no significant change in the pet's behavior, contact your veterinarian. He will prescribe the drug, taking into account all the features of the animal.
Soothing drops. They are the most common type of sleeping pills. There are synthetic pheromones in their composition that signal the pet's brain that there is no reason to panic.
Diffuse sedative. It is a device that works on the network and looks like a fumigator from insects. It evaporates a soothing drug, saturates the air with a scent that convinces an animal that it is safe.
Collars. They are impregnated with sedatives. In veterinary pharmacies, you can purchase collars that are impregnated with special synthetic pheromones that resemble cat-mother scent. Most often, such collars are worn kittens. They help animals calm down, remove aggression and anxiety.
Sleeping pills for cats. His views
First, let's see what are the sleeping pills.Studies show that such agents in terms of their effect on animals have similarities with narcotic substances. Too much sleeping pills can even cause a narcotic condition in an animal. They can also be used in small doses as a sedative, but only under the supervision of a veterinarian.
Sleeping pills for cats are divided into the following types:
- with a short-term action;
- with medium action;
- with a long action.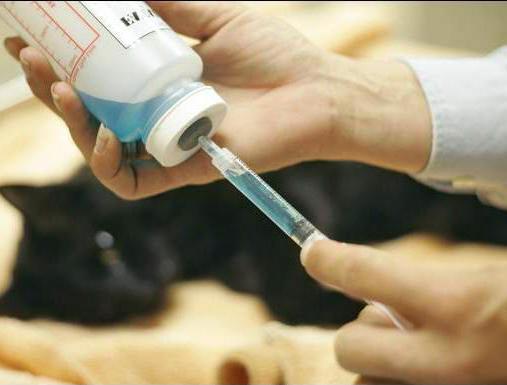 Depending on the condition of the animal, veterinarians prescribe the norm of the drug. In small doses, short-term sleeping pills help settle a pet's sleep. Stronger medications are used during bedtime treatment, in preparation for anesthesia, or in the presence of seizures.
Reasons for using sleeping pills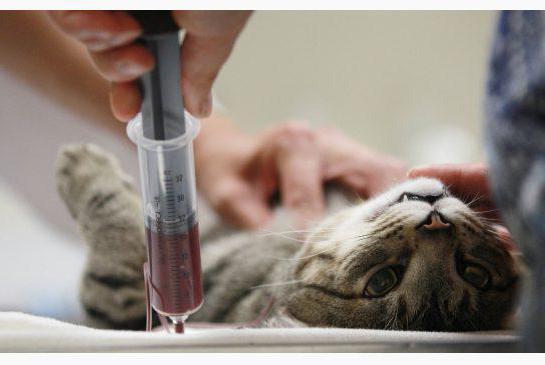 Strong hypnotic drugs for animals can not be bought in any veterinary pharmacy. They are used strictly for their intended purpose - during operations, for anesthesia, treatment of severe disorders of the nervous system, as well as for anesthesia during painful procedures. With the help of some powerful types of sleeping pills animals euthanized. It should be remembered that "human" drugs should not be given to cats. This can cause a lot of unpredictable side effects.
Sleeping pills for cats for haircuts are also not recommended to give, especially if the road and procedure do not take much time. If you only need to calm down the pet, it is better to use sedatives, preferably on a herbal basis.
Sleeping pills for cats for transportation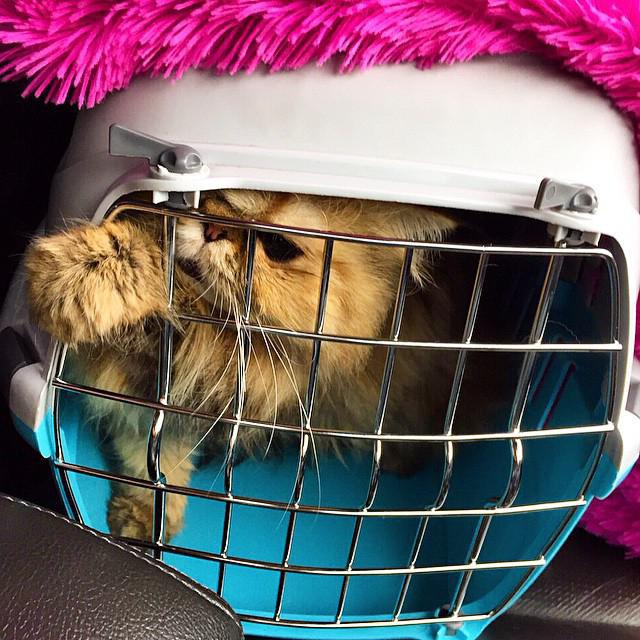 Transportation of cats in the car - a quick, but very dangerous way to transport animals. So that the pet did not run all over the car and did not "help" the driver to drive the car, it is necessary to give him a small amount of sleeping pills before the trip. It is also advisable to buy a carrier for cats or a harness. Sleeping pills for cats on the road is recommended for short-term actions. The amount of the drug to be given depends on its stress tolerance and the duration of the trip.
Rules for taking sedatives and hypnotic drugs
Note! Choosing a sleeping pill for cats, carefully read the composition and instructions for use. Consultation with a veterinarian is a prerequisite that guarantees the health of the pet. He will warn about possible adverse reactions to the drug and will tell you how to act when they occur.In addition, only an experienced specialist can find the true cause of anxiety in cats in cases where the owner does not know why the animal behaves inadequately, and correctly assign treatment. It is strictly forbidden to independently increase the dose of the drug, especially if its composition is not herbal, but chemical. From an overdose of sleeping pills, a pet can not only get poisoned, but also die.
Regardless of whether the cat was given a sedative or hypnotic before the trip or not, do not open the carrier before you reach your destination. Cats are freedom-loving animals, so they can use any chance to escape, thereby creating a problem for their owner.
Related news
Sleeping pills for cats. Effective sedative for cats image, picture, imagery