New Lunches in Wabi Sabi. Overview
Wabi Sabi is a fairly well-known network of cafes with pan-Asian cuisine, in which I already had a year and a half ago and wrote my review of their meals. But everything is flowing, everything is changing, and during this time, the network's lunch menu has undergone major changes that required me to update my review. In particular, several Japanese lunch sets were added, which are called here "gosen" - but it's better or not - judge for yourself.
Address:
Maroseyka Str. 7/8
Time
: 12.00 - 17.00
Prices:
There are 2 orders of price. According to the first, you can choose 1 of 4 sets with a fixed composition and price. Each costs from 520 to 740 rubles. These include 4 dishes, tea and dessert. In addition, you can collect lunch by yourself. The average price of a lunch consisting of soup, snack or salad, as well as a hot one with a drink will be about 550 rubles.
Kitchen:
asian
Menu:
As before, the lunch menu is not on the site, only the dishes that come with delivery. At the site, you can choose 1 of 4 sets of 6 positions each, in addition, guests can choose from 4 sets of rolls, 4 nigiri, 4 salads, 4 soups, 4 hot dishes, 7 desserts and 14 drinks.Some dishes are presented in the main menu, the size of portions is similar, and at a price it turns out to be cheaper by about 30%.
Gosen:
Japan Light
Miso soup
Chukka salad with peanut sauce. Sea Kale
Vegetable tempura. Different vegetables in batter
Udon noodles with vegetables. Better than expected
Carrot dessert. Not bad
Green tea
Asia Mix
Fo soup with beef. Very spicy, the basis of the soup - soybean sprouts, which is extremely unusual. The broth is not bad
Kim chee Pickled Korean cabbage. There is some nasty smell
Rice with egg pancakes. Pancakes are chips. In fact, it's just a side dish to the main.
Chicken in chili sauce. Slices of chicken with vegetables. Not bad
Sour cream
Green tea
Wabi sabi special
Soup with salmon and udon noodles. Presnovat
Squid rings in batter
Shrimp salad. It is not appetizing
Sour-sweet Sauce
Rafaelki. Lots of coconut oil and almost tasteless
Green tea
Farm de lux
Soup with gedzoy. Chinese Dumpling Soup
Kochi with pork. Pepper in batter, the meat is almost not felt
O-nigiri with salmon terriyaki. Unappetizing. In fact, it's just a side dish of rice.
Harikatsu with side dish. Essentially, schnitzel, but with an extra breading
Red velvet
Green tea
Soups
Cheese soup. Hearty, not bad
Tom YamAs before, the Thai soup almost does not look like poor stuffing, weak broth
Snacks
Salmon and avacado. Not bad
Crab salad with orange and arugula. Not bad
Hotter
Rice noodles with shrimps in oyster sauce. Inexpressive
The drinks
Japanese Iced Tea - Matcha. Not bad, but the composition varies. In this embodiment, there is no lime wedges, and below it is
Portions
: small and small
Lead time
: 20-35 minutes
Atmosphere
: the most common movie without any particular interior
Wi-Fi
: there is
The best dish:
there's no such thing
Ratings:
Food:
3 points
Product quality:
4 points
Innings:
4 points
Waiters:
3 points
Situation:
3 points
Prices:
3 points
Hospitality:
3 points
Author's:
3 points
Overall rating: 26
out of 40 points
Overall impression:
On the one hand, the sets slightly increased the variety of lunches in Wabi Sabi, the gosen looks interesting. But at the same time the average price has grown. The price of lunch in this place is now comparable to the price of lunch in a restaurant. And the difference between these two institutions is big. For food, alas, I can not say that it is tasty. Cook, after all, is bad. In addition, the sets are also not very nourishing - even if there are 5 dishes, but all of them, except soup and hot, are small.Therefore, there is no risk of eating. No waiters like before, rather wild migrants who only serve food. In addition, there is no issue of fiscal checks, which is a gross tax violation. As a result, plus only one - variety and the opportunity to try a little more than is usually possible at lunch. But expensive, not very tasty and uncomfortable. I can not
This review is objective, without intervention from advertisers. Lunches paid from own funds
In the following reviews read about dinners in "Sanctions Bar", "Bread and Wine", "Teahouse number 1", "Torro Grill", "Height", "Standart", "Bella Pasta", "Kimchi"
My other reviews here
Taken:
unique templates and modules for dle
Review of business lunches in the bar "Beard"
At one time, the "Beard" bar was associated with aggressive advertising by many in the street, and with the beer brand of the same name. But the bar itself did not last half a year,
Lunches at the Brigante Bar - the worst dinners in Moscow
Sometimes I am so "lucky" that I manage to check out a business lunch, which updates the rating of the worst lunches in Moscow. This is the case when one time is enough and no
Lunches in Lova Lova Multibar on Pokrovka. Old dinners under the new sign
In August 2016, I reviewed the business lunches at the Follow me cafe on Pokrovka, and soon I was surprised to find that the cafe had changed the sign, now it's Lova Lova.
Lunches in Kitaychi - an institution that does not exist
At one time, one well-known food network launched a new project - Kitichi. As the name suggests, this is Chinese or Asian cuisine. It was there and the like of lunch from 16.00 to
Wabi Sabi and Business Lunches
Wabi Sabi is a fairly well-known network of institutions of Asian orientation, one of many, I would say.
Related news
New Lunches in Wabi Sabi. Overview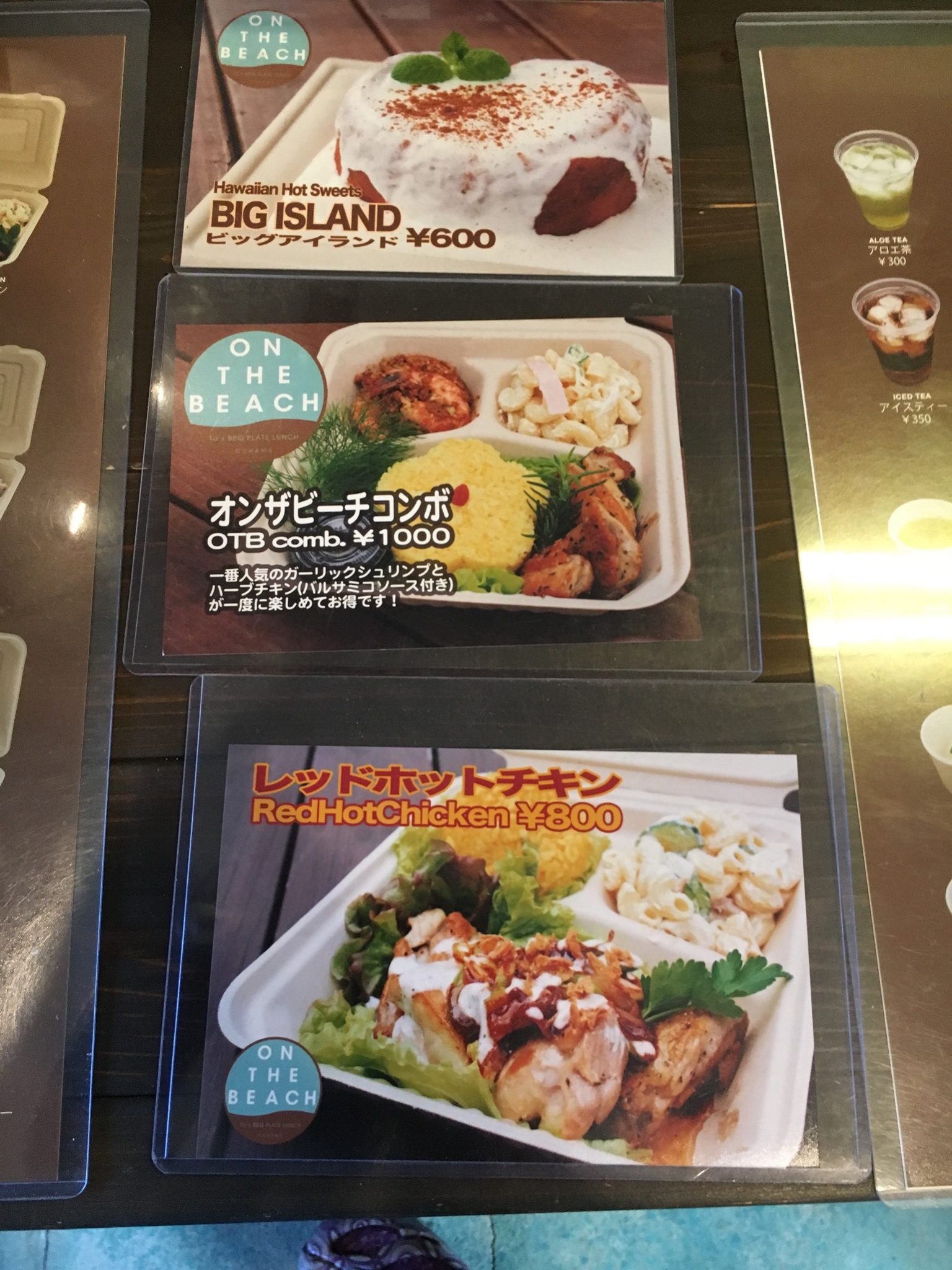 New Lunches in Wabi Sabi. Overview
New Lunches in Wabi Sabi. Overview
New Lunches in Wabi Sabi. Overview
New Lunches in Wabi Sabi. Overview