Intestinal obstruction: causes, symptoms, treatment
Intestinal obstruction is the difficulty or impossibility of the normal passage of food or fluid through the intestines, due to blockage or adhesions in the abdominal cavity. Without treatment, the disease can lead to serious consequences and even death. At the same time, when providing timely assistance, the disease is most often successfully cured.
Causes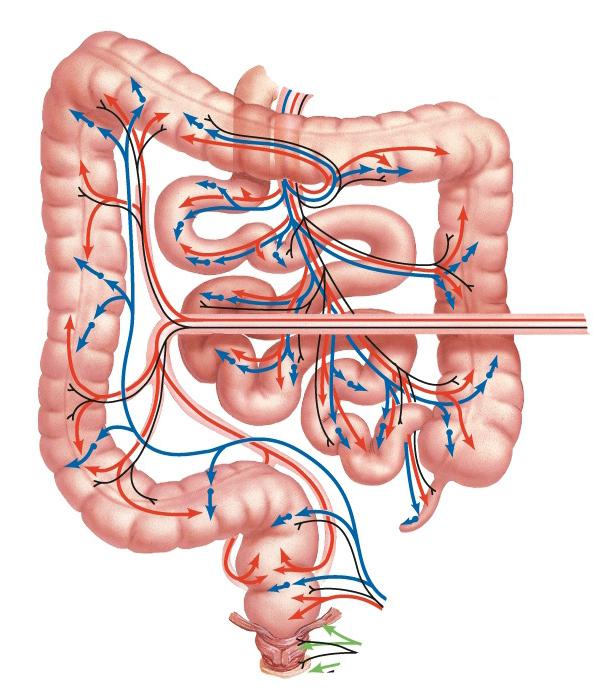 Intestinal obstruction may be associated with mechanical obstruction of the small or large intestines, when something physically blocks them. This often happens in the small intestine due to:
intestinal adhesions, which are strips of fibrous tissue formed after surgery;
hernia;
tumors;
inflammatory diseases;
twisting intestines.
Mechanical obstruction in the colon is much less common. Its causes may be:
colon cancer;
inflammation or infection of the diverticula in the digestive tract;
twisting bowels;
narrowing of the colon.
Some more reasons
In addition to physical blockage, intestinal obstruction can occur due to muscle problems and problems with nerves, as they disrupt the normal coordinated contraction of his muscles, which leads to slowing or stopping the movement of food and fluid through it.
Symptoms
Signs of intestinal obstruction include:
spastic coming and going pains in the abdomen;
diarrhea or constipation;
nausea and vomiting;
swelling of the abdominal cavity.
In case of delayed treatment, intestinal obstruction can cause serious complications, such as:
Dying off tissue. Clogging can cause blood to not enter the intestines. As a result, tissue death will begin in the walls, which in turn will cause perforation.
Infection. Obstruction of the intestine can lead to peritonitis, which is a life-threatening condition that requires immediate surgical intervention.
Diagnostics
Intestinal obstruction in children and adults is diagnosed based on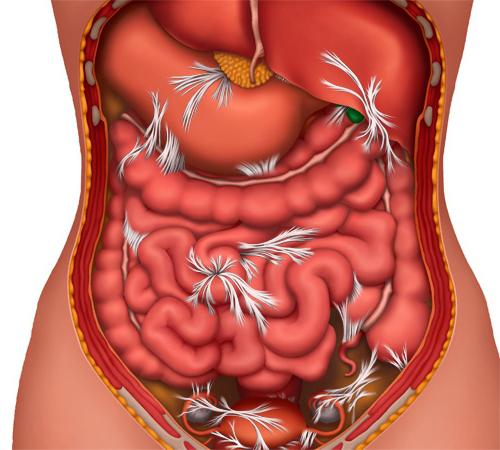 physical examination and additional testing. The doctor should examine the abdomen for the presence of a tumor and swelling and, if necessary, listen to the sounds of the intestine with a stethoscope.To confirm the diagnosis can be used x-ray or computed tomography of the abdominal cavity. These studies can also help identify the cause of intestinal obstruction.
Treatment
Treatment of intestinal obstruction usually requires hospitalization. To begin with, doctors will need to stabilize the condition by intravenous injection, as well as the insertion of a nasogastric tube through the nose into the stomach to suck out fluid and air and relieve bloating. With a partial mechanical obstruction, these actions will suffice. With complete blockage of the intestine may require surgical removal of obstruction and damaged and dead tissue. If the disease is caused by muscle and nerve problems, the doctor may prescribe a medicine that contracts muscles, which helps the passage of food and fluid through the intestines. Most often, such intestinal obstruction is a temporary condition that goes away by itself.
Related news
Intestinal obstruction: causes, symptoms, treatment image, picture, imagery