In Kiev supermarket lonely grandmother comes 15 years to read books
An elderly woman for 15 years comes to one of the Kiev supermarkets and reads books. about her from Kiev Bogdan Gdal on his page on Facebook. And this story has been continued.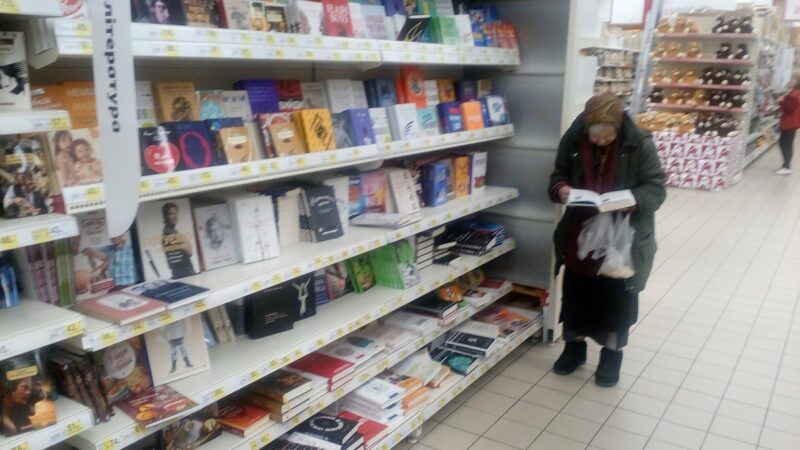 The young man said that the supermarket in the Kiev shopping center "Magelan" had already changed more than one sign: there was "Country", then "Caravan", and now "Auchan". Only the grandmother who stands in the book department and reads books is unchanged.
"I would even call it a symbol of this hypermarket. He approached, spoke, and said: "I see you often." And she: "And what to do, there is nothing to do at home. Life is hard. " Then she was shy and left, putting the book. Even a pity that scared her away. Just found out that her name is Anastasia. I will not pay attention anymore. Let him read, "Bogdan wrote.
Most network users also know it:
"Good, calm grandmother.I also see her very often, never asks anything from anyone. Sorry for her, always alone. "
Some published their photos taken some time ago.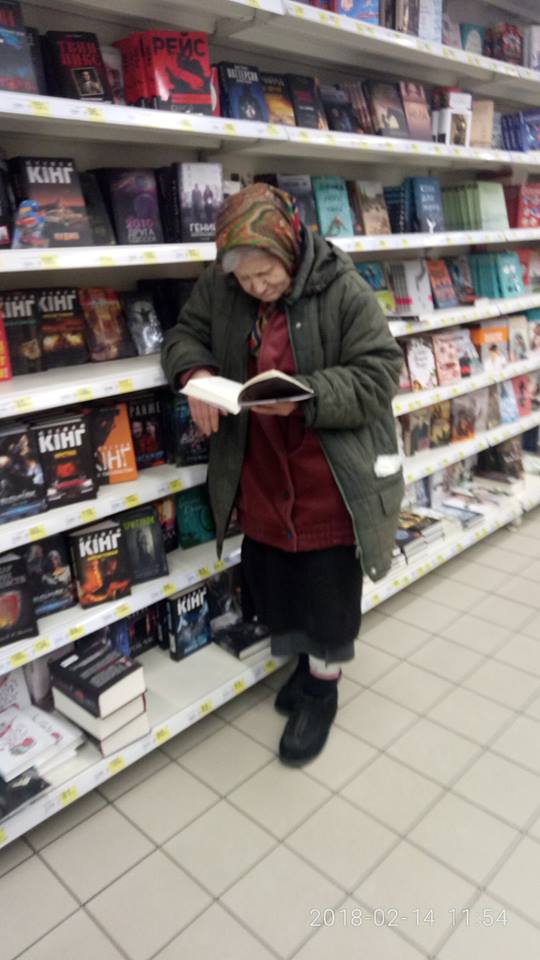 In the comments to the record, users asked the employees of Auchan to put a chair for their grandmother to make it easier to read, and also told about the difficult life of an elderly woman.
The supermarket administration quickly responded to the post about the grandmother and installed a soft couch near the book department.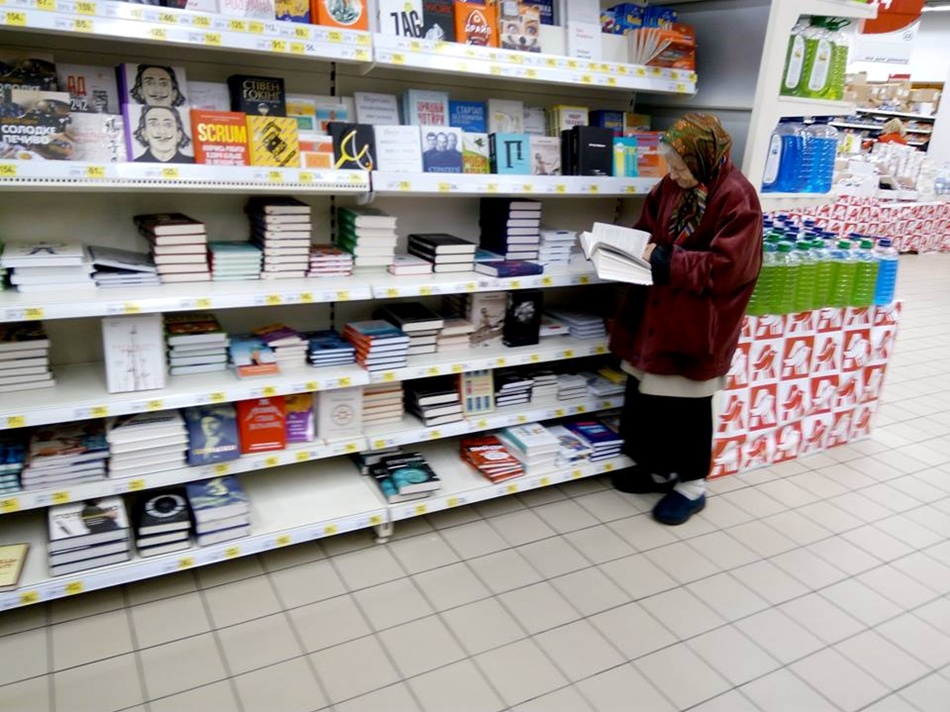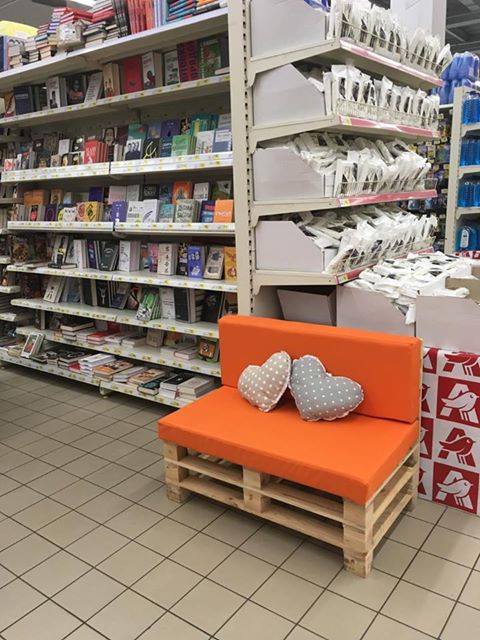 "We listened to a great idea and set up a small reading area. Mrs. Anastasia has already come to us today - while she is looking at a new corner for reading, "representatives of the trading network wrote in a commentary on the post.
Related news
In Kiev supermarket lonely grandmother comes 15 years to read books image, picture