Coffee machines as a type of business: installation, maintenance, reviews
Many people can't imagine their day without a sip of coffee. After all, this drink can improve performance and concentration, give strength and invigorate. It is not always possible to brew a cup of coffee at home or visit a cafe. In such cases, special machines come to help, which are found in large offices, public places, and shopping centers. Such units allow for a day to drink a cup of not only coffee, but tea and hot milk. Such products are in great demand. That is why the business of coffee machines is considered profitable. However, before you start such a thing, you should learn about all the nuances.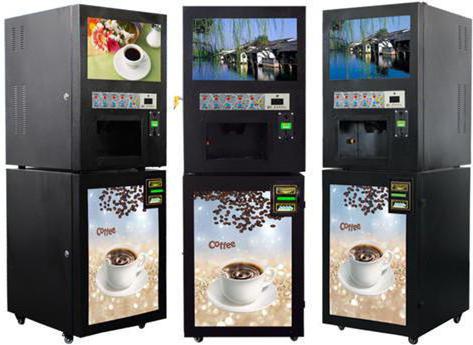 Installation location of machines
First of all, it's worth deciding where the coffee vending machines will be. This is one of the highlights. After all, profit depends on it. It is worth finding a suitable place where coffee and tea will be in demand. It is best to install the units:
At stations, bus stations and bus stations.
At the airports.
In the clinic.
In banks.
In educational institutions.
In state institutions and other organizations, where there is a large flow of people who spend a lot of time waiting.
In cinemas, entertainment and shopping centers, large stores and on the market.
In business and office centers.
Of course, in such places can already stand coffee machines. However, do not be upset. If you wish, you can find a suitable place or install your unit next to the existing ones, without fear of competition. In any case, it is worth experimenting. If the machine does not bring profit for several days, then it is worth moving it to another place. You should not expect that the situation will change.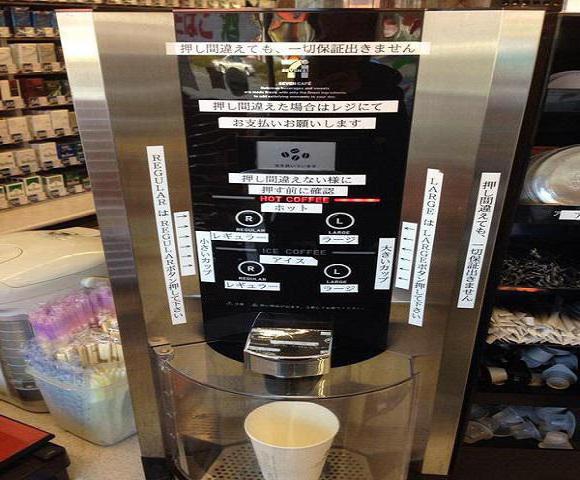 Automatic selection
The range of such equipment today is quite large. If necessary, you can purchase an inexpensive unit of domestic or imported. More expensive models look massive. Such equipment has an extended menu, which includes not only a few varieties of coffee, but also tea. Such models have a bright design that can attract attention.Unicum is a coffee machine that is very popular because it has many functions.
In fact, the choice of such a technique is not an easy task. But you can deal with it. First of all, it is recommended to study information about various units. Reviews should be treated with caution, as in some cases, too much praise or negative feedback may indicate an anti-advertising or advertising campaign. If necessary, you can visit the places where the coffee machines are already installed and personally observe how such units work. For those who often use this technique, you can find out if it often breaks, and so on.
What to look for
Which is better to buy coffee machines? Reviews of this technique may not always correspond to reality. Therefore, choosing the unit, you should pay attention to:
Does the city have a service center for servicing certain coffee machines?
Complete set of the unit. In this case, it is worth deciding in advance whether you need an anti-vandal model, which is installed on the street, or a simple device that will be indoors is required.
What are the guarantees: terms, conditions, cost of repair after the expiration of the warranty.
CostIn this case, we are not talking about the cost of the unit itself, but about its payback. Often, more expensive models are more profitable.
How much model competes in the market. New brands of units can be attractive not only in price, but also in terms of functionality. However, no one can say how this technique is tested.
Maximum load - how many servings the machine gives out without refueling.
Installing coffee machines is a simple matter. The main thing is to arrange all documents correctly, choose the place and model of the unit itself. Much more difficult their service.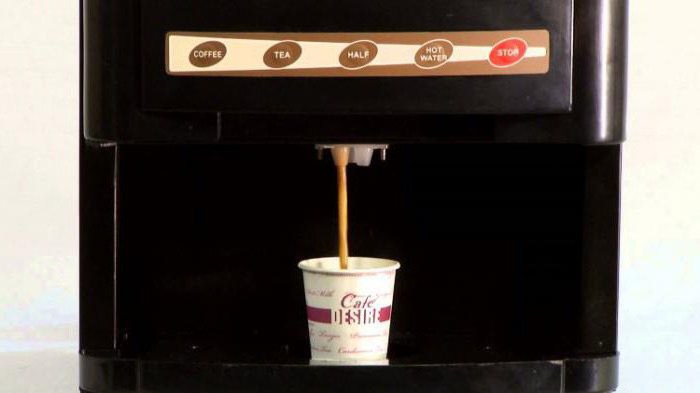 Automaton service
Service of coffee machines can be divided into several areas:
Technical. Daily check of work of the automatic machine and its accessories.
Permanent. Daily withdrawal of money, as well as additional ingredients.
Each service has its own characteristics and nuances that are worth considering.
Easy maintenance
Simple maintenance of machines includes the reloading of components. This moment is very important. If the ingredients run out, it is necessary to fill up with new ones. Otherwise, the equipment will bring less profit, or even idle.
Do not forget about the water.Most of the machines work autonomously from a special canister filled with liquid. Some models have a water connection. However, in the latter case, you can face many problems. First, bringing water to the machine is an additional cost. Secondly, if the pipes fail and break through, then the owner of the point can make a claim to you. As a result, there is a risk of losing not only the place, but also the money. Therefore, it is much easier to maintain units equipped with a water canister.
In addition, daily collection is carried out - loading and withdrawal of coins. Do not hammer everything. The lack of coins for change can adversely affect the operation of the device. In addition, the bill acceptor stops working in some models.
In addition to the above, just maintenance also includes washing equipment.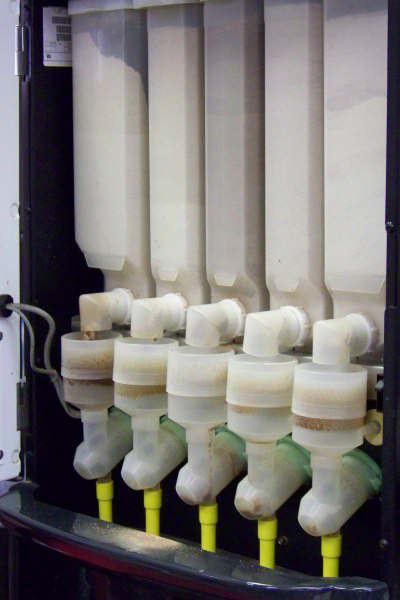 How to clean the unit
How to wash coffee machines? The instruction states that such a procedure should be carried out at least once every 7 days. Otherwise, an unpleasant, rotten smell may occur. And this can greatly scare off customers, which, in turn, will affect profits.What is included in the bathing?
First of all, the unit must be externally clean. If the buyer spilled coffee or left the used cup on the machine, threw the mixer in the area of ​​the issuance of the container, this can also push away potential customers. Therefore, stains and debris must be removed.
Secondly, the cleaning should be carried out inside the machine. First, you need to drain the water from the wash bucket, and wipe all the elements inside the machine: drain tank, extractor holes, mixers, and so on. Recently, there were units that have the function of automatic cleaning of the hydraulic system. These devices are more expensive, but they save time and effort.
If the coffee machine is sold drink, prepared on the basis of coffee beans, it is necessary to regularly change the bag of cake.
Secrets of simple maintenance machines
Coffee vending machines need to be washed once a week. You can follow a few simple secrets:
To keep the waste in the wash tank from sticking to the walls and not to fade, you can pour a little warm water into it, and then add a few drops of detergent.An unpleasant smell will appear much later.
It is always worth carrying spare parts and tools. This list includes: wet wipe counter and water meter, Ulka replacement pump. If desired, you can purchase a spare bill acceptor. How much do these parts cost? The price is about 1 500 rubles. If you decide to purchase a spare bill acceptor, then this amount increases by another 7,000.
Maintenance
Maintenance should be carried out once every 12 months. In principle, this is the usual decalcification of hydraulics and boiler. With constant heating of water in the tank pieces of scale can accumulate, which eventually begin to block the holes through which the liquid flows. In addition, the heating element will stop receiving the necessary cooling and will start to heat up very much. In the worst case, a closure may occur, causing the control board to burn out. The cost of replacing it is from 30 to 35 thousand.
To detect scale in the boiler, it is necessary to open the tank itself.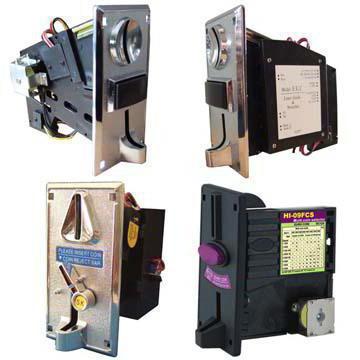 How to clean the boiler
Coffee machines can be cleaned with the usual means used to remove scale in kettles.To do this, you need to upload to the device "Antinakipin", and then leave it for an hour. After that, it is recommended to do up to 15 washes. Otherwise, "Antinakipin" gets into the customers' coffee. This is the easiest method to solve a problem.
However, it is worth considering that the use of such drugs helps only in 60% of cases. If the scale is too much, then "Antinakipin" does not help at all.
In more complex cases, it is necessary to open the container, and then clean the scale. This method is 100% valid. However, to carry out such work should have certain skills. Of course, almost everyone can open the boiler. But to collect it is much more difficult. In some cases, a kit of consumables may be required.
Maintenance recommendations
Installation of coffee machines requires careful compliance with all rules. Maintenance at first is recommended to entrust professionals from the relevant service. This cleans the hydraulic system and valves, and also teaches how to do it properly.
It should be noted that, in addition to cleaning the boiler, coffee machines do not require additional maintenance.The remaining problems can be solved as they arise.
What fills this technique
Ingredients for coffee machines should be chosen wisely. It is their quality that determines the taste of the finished drink, as well as its relevance. Before you conclude an agreement with suppliers, you should personally taste both tea and coffee. Those who have been engaged in vending for a long time do not recommend buying new items or experimental samples. It is best to give preference to the products that are already in circulation.
What are the ingredients needed for coffee machines. The list of components includes:
Coffee in different blends. It can be ground or grain.
A variety of teas. It can be fruity, green, black, floral and so on.
Cocoa and hot chocolate.
Filtered water. In some cases, may require mineral.
Granulated or dried milk. This component is often used to make cocoa or coffee. Some machines there is a function "hot milk".
Granulated or dry cream.
In addition to mixtures and water, it requires periodically filling machines with disposable packaging - cups, as well as stirrers.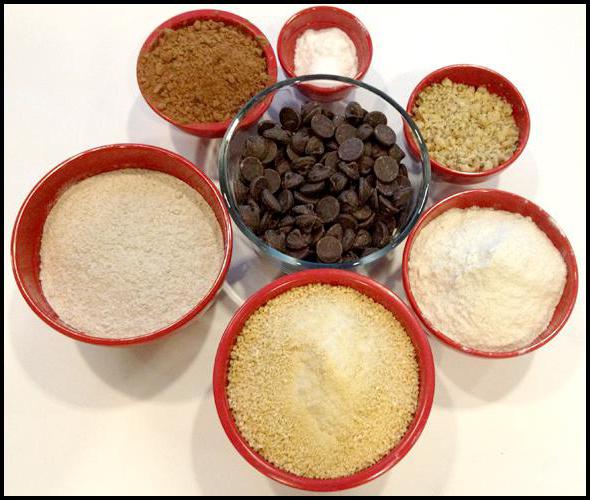 Component Features
When choosing ingredients it is worth considering that the products for automatic machines are different from those used at home. They are intended only for coffee machines:
Dissolve quickly.
Do not absorb moisture.
Do not accumulate odors from foreign objects.
Stored for a long time.
Acquire ingredients should be only from trusted suppliers, and in the preparation of beverages - follow all the rules and proportions. Only in this case coffee or tea will be tasty and aromatic.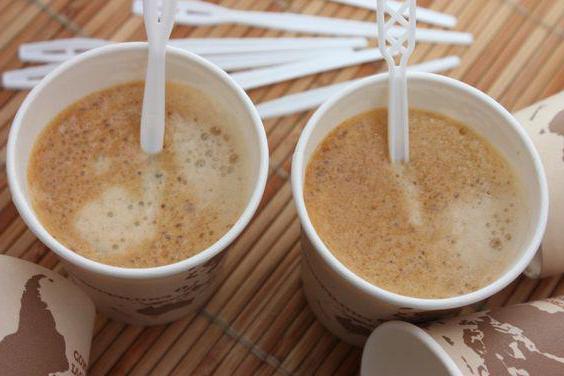 Expense and income
Now you know what vending is. Coffee machines with the right choice of components and places can bring considerable profit. Of course, to start such a business requires initial capital. And many are interested in how much the device will pay off?
The cost of a coffee machine ranges from 80-350 thousand rubles. It all depends on the functionality. Of course, you can purchase a supported model. In this case, the cost can range from 50 to 60 thousand. However, in this case there is a risk of regular breakdowns. On average, a reliable coffee machine, which does not create any special problems and works properly, costs between 140 and 160 thousand rubles.With regard to payback, then with the right choice of place the technician for 6 months brings an income of 150 thousand rubles.
Counting income and expenses
Income is easy to calculate. The cost of 1 serving of coffee ranges from 7 to 15 rubles, and the buyer pays from 25 to 35 rubles. The benefit is obvious. The income from one cup at the same time ranges from 15 to 20 rubles. During the day, 50 to 100 servings of coffee are bought. The income per day is 750-2000 rubles, and for the month - 22-60 thousand rubles.
As for expenses, they constitute: rent - 1-15 thousand, electricity - 2.5-6 thousand, service - 1 thousand. This all needs to be taken away from income. As a result, the profit from one machine can be up to 50 thousand rubles with a successful location of the machine. In the worst case, this indicator is zero. That is why many recommend starting your business with a single coffee machine.
Related news
Coffee machines as a type of business: installation, maintenance, reviews image, picture, imagery