Chumakov Khamzat. Friday khutby.
Khamzat Khasanovich Chumakov is an eminent Islamic preacher who actively participates in public life, despite the two attempts that resulted in his losing his leg and partially losing his health.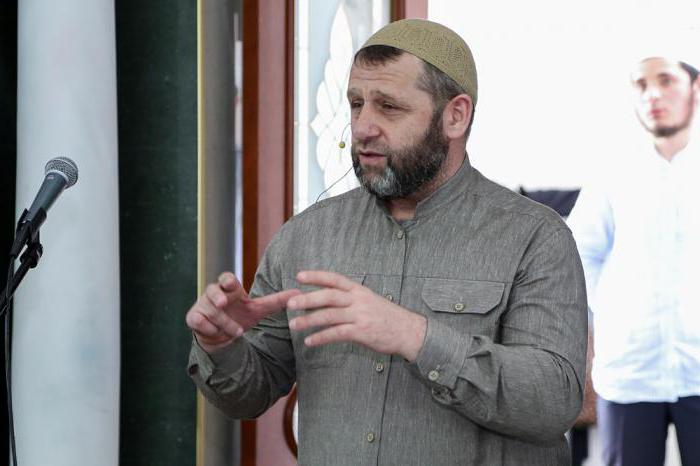 Biography
The imam of the mosque in the village of Nasyr-Kort is Chumakov Khamzat, whose biography began in the same village. He was born on December 10, 1965. Known as a preacher, theologian. Religion - Islam, Sunni Islam and Schafism. Married Spouse Fatima specialty teacher of the English language. They have four children.
Until 1983, he studied at a secondary school in his village Nasyr-Kort. After graduation, he was sent to military service in Afghanistan, where he stayed from 1984 to 1986. In 1986, after serving in the army, he participated in the work of the Committee of Ingush soldiers-internationalists. During these years, he studied in absentia at the Institute of Food Industry. In 1994, as part of a group of Islamic theologians, he went to Egypt and began studying at the Al-Azhar Egyptian Islamic University. In Egypt, he lived and studied for 13 years. Moreover, he received education, consistently going through all the necessary stages of obtaining fundamental knowledge.First he studied in college, then at the institute, then at the university. Tense study ended with receiving the Higher Theological Education in 2007. In the same year, he returned to his native village, Nasyr-Kort, where he began serving as a deputy imam Sulambek Yevloyev at the first stage in a mosque.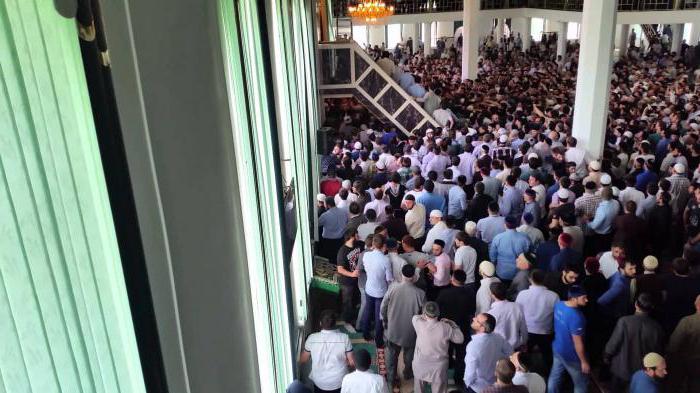 Social and religious activities
Since 2005, Khamzat Chumakov has been actively engaged in public and religious education activities. The imam reads his sermons in Ingush and then distributes them to video among Muslims. He encourages people to be tolerant of each other, to do good deeds. The relevance of sermons in the Muslim environment is evidenced by the fact that the records of sermons are spread by thousands of copies.
The regional human rights organization "Mashr" awarded Chumakov with the title of Hero of Civil Society. He is the nominee of many competitions: "Caucasian Knot", "Hero of the Caucasus-2013", "For peacemaking activities". Followers call him the "legend of Ingushetia." This title is awarded to few religious figures.
He met with the heads of Ingushetia and Chechnya, participated in the congress of the tribal organization (teip) of the Evloevs in 2014. He visited the Muslim diasporas of immigrants from Ingushetia and Chechnya in Europe.I visited the Chechen diaspora in the Pankisi Gorge in Georgia.
Friday sermons
The Russian Muslims are widely known Friday Khutz Khamzat Chumakov (sermon). He is often invited to perform in other cities of Russia. These sermons are popular among Muslims, because they are impressed by his life position, calls for non-violent solution of problems. His expressive manner, vigorous gesticulation is close to the Muslim character and explosive highland temperament. Many sermons are accompanied by Russian subtitles so that Russian-speaking Muslims can understand them. Khamzat Chumakov's Friday sermons gather up to ten thousand Muslims in the Nasyr-Kort mosque. Obviously, people need such sermons expressed in simple words by an educated person. Words that help to understand how a person should live in peace with his soul and Allah.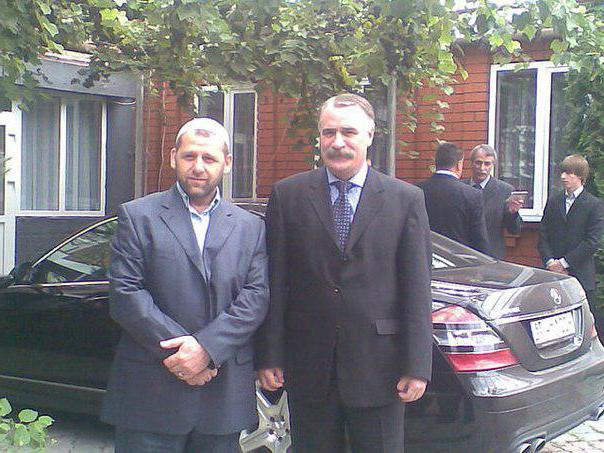 What touches the souls of the people of Khamzat Chumakov's sermon?
In 2010, the car with Chumakov was blown up. As a result of the explosion, Khamzat lost his leg. The consequences of the explosion affect his health so far. In 2016, an explosion took place on the territory of the Nasyr-Kort mosque during the passage of the armored "Mercedes" Chumakov there.Fortunately, no one was killed, but several were injured.
Why, then, does Imam Khamzat Chumakov cause love and reverence in some, and malice and hatred in others to the extent that they are capable of assassination and murder?
His sermons are addressed to ordinary people and condemn the vices of society: greed, theft, a passion for luxury, execution, murder. He preaches tolerance, tolerance of people towards each other. In his Friday sermons, the imam often touched and touched the officials of his country, accusing them of an inordinate passion for money.
Chumakov himself has no wealth in the form of real estate, expensive cars, or large cash savings. Muslim believers believe that Allah saved his life, despite all the attempts, because he must bring his precious knowledge of faith to all ordinary people.
Independent public speeches in which the imam speaks of the sin of hatred and violence, calls for an end to the bloodshed and murder, are extremely close to people of all religions. Khamzat Chumakov urges fellow tribesmen to be attentive to the upbringing of young people, to read old age, to treat women with respect, which is rare in Muslim countries.Even people unfamiliar with the Ingush language, while listening to the Friday sermons of the Ingush Imam, feel the extraordinary power of the inner conviction with which they are uttered.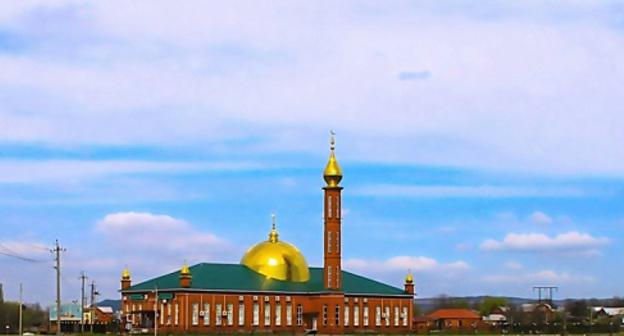 The Ingush imam is a talented preacher, a highly educated person who believes that people should be able to participate in free scientific discussions, should feel like equal citizens of their great country. Everyone should be able to practice the faith that he himself has chosen. Man can not impose anything.
Khamzat Chumakov says: "In general, I oppose any violent actions directed against a person. Imposing ideologies and bloodshed from outside. Islam cannot and has nothing to do with terrorism. I urge people to peace so that people coexist peacefully everywhere, without violence and murders, quietly professed their faith: Islam, Christianity, any other religion. "
Related news
Chumakov Khamzat. Friday khutby image, picture, imagery