Chelyabinsk resident brutally killed Huskies, he was going to eat a dog and sell the skin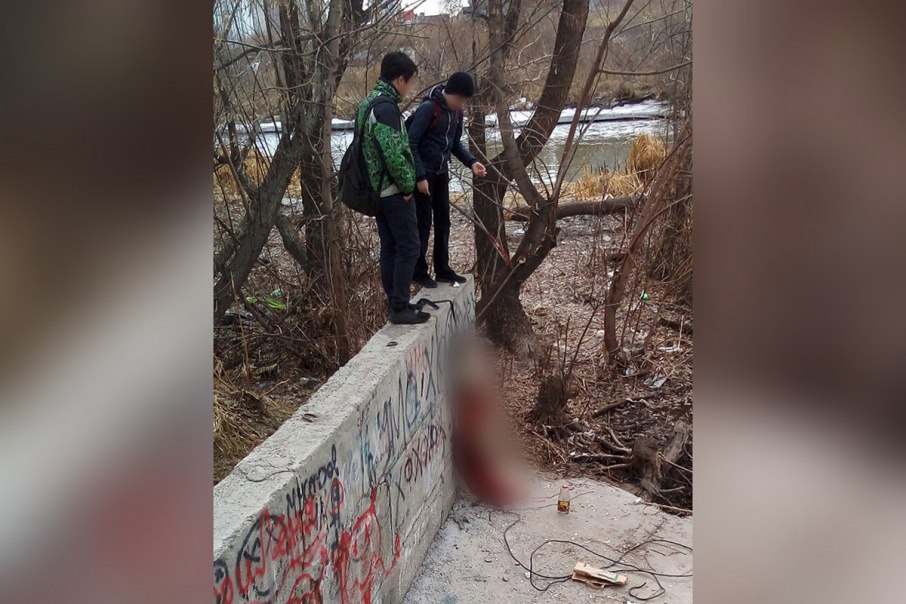 On April 9, police detained a resident of Chelyabinsk, who brutally killed a husky dog ​​on Universitetskaya Embankment of the Miass River. He was going to eat a dead dog and sell its skin, eyewitnesses said.
Eyewitnesses who came running to the site managed to take a video of how a man who hung a dog on a storm sewer and stripped his skin off was explained to the police. The man says that the dog ran after the children when he was walking with his family - this can be heard on the sound track to the video shot.
- The incident report arrived yesterday at about six o'clock in the evening. The man is detained, now the circumstances of the incident are being checked, "said the press service of the Department of the Ministry of Internal Affairs for Chelyabinsk.
Agency 74.ru
Eyewitnesses wrote on the net that the detainee later calmly explained to the police that he wanted to sell a husky skin for sale and eat the dog itself.Fur experts say that husky is valued among connoisseurs and expensive. And, most likely, the flayer tore off the skin of a still living dog, as it should be according to technology. After the death of the animal, some substances are released, from which the fur becomes rigid.
Ura.ru
One of the schoolchildren who saw the man and filmed him on video said that he behaved inadequately and at some point rushed to pursue teenagers. Running away, they told everything to the passerby, who called the police. While the eyewitnesses were waiting for an outfit, the flayer "returned to his occupation."
"We walked along the river, and then we saw something red in the distance, came closer," said the 14-year-old A. "Look, the peasant cuts the dog, which is hung from a hook. We first watched. Then one of the friends began to ask why he was doing this. In response, the man offered him to try the meat. Then R. asked if he really killed the dog for meat. The man replied: "Yes."
"The police arrived, they said that he was a fool, and he would be taken to a mental hospital," the boy continued. - Then they put him in a car and drove away, and the dog was hanging and remained hanging. My friends and I returned to that place after school today, took the dog off, put it on a concrete slab. There everything is in blood, he chopped off her paws, the skin of the shot lies nearby.
Related news
Chelyabinsk resident brutally killed Huskies, he was going to eat a dog and sell the skin image, picture