Cane Corso. Dog for solid spirit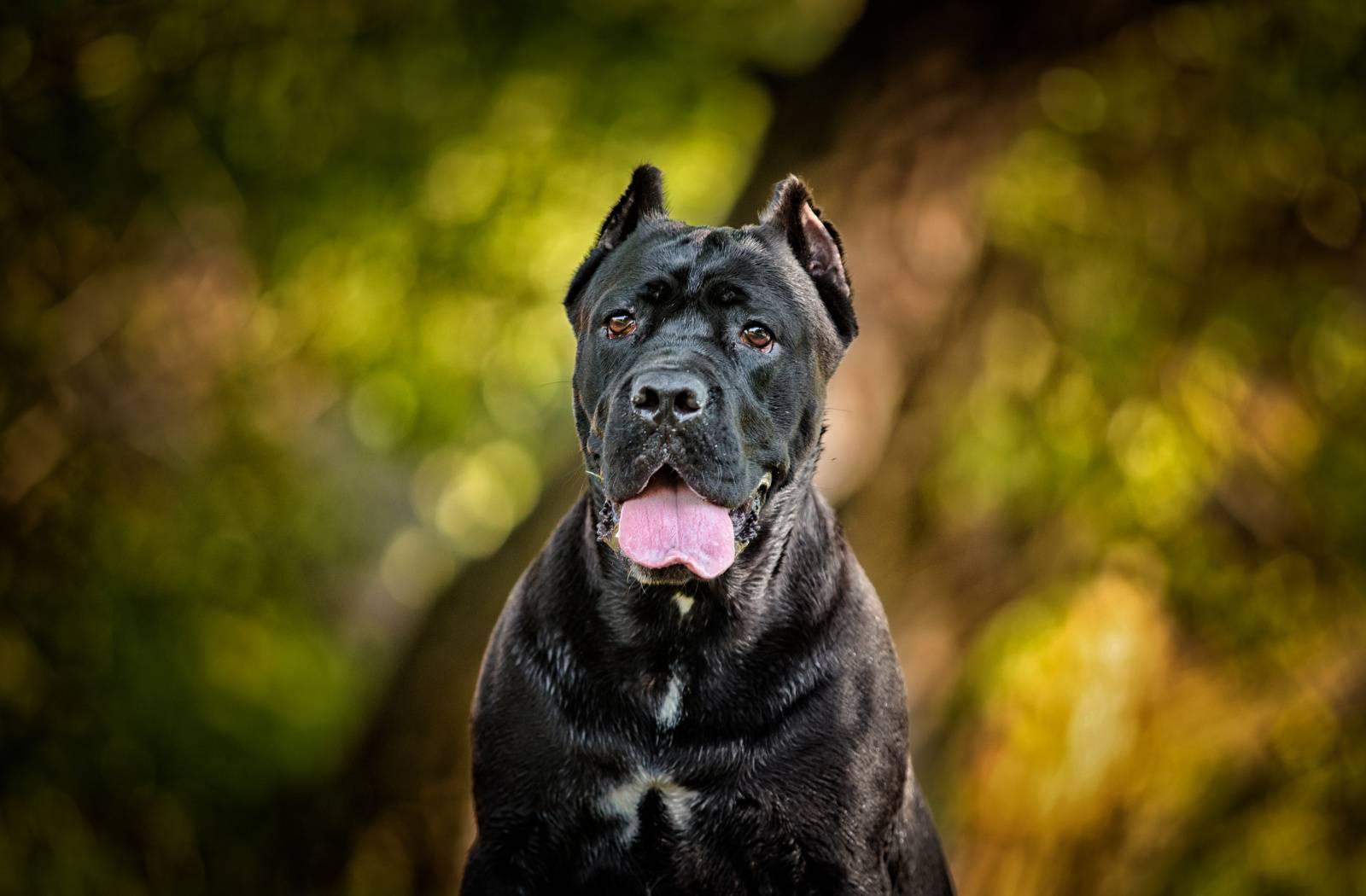 This dog is ideal for an experienced owner with a strong character who lives in a private house with a large securely fenced plot.
Dogs of the breed are very devoted to the owner and his family and do not have much interest in strangers or animals.
Of course, in the event that they do not threaten the family and the protected area. These dogs do not like to idle, they should be constantly busy working, best in the form of runs along the fence and preventive barking. If this work is not available at the moment, the Corso can dig the deepest move in the ground or gnaw garden furniture. The main thing is to be constantly busy with something.
History of
This Italian mastiff was bred in the times of Ancient Rome for hunting wild boar and guard, also Corso cana were attracted to participate in fights in the arena with lions, bears and other wild animals. After that, for centuries, the Italian peasants used the breed to protect their sheep and cow herds.
Due to industrialization and the Second World War, this magnificent breed almost disappeared by the middle of the 20th century, but thanks to caring lovers, by the end of the 70s Cane Corso were saved. In 1996, this ancient breed finally received official recognition from
International Federation of Dog Handlers. At the moment, the breed is used as a family companion and guard dog.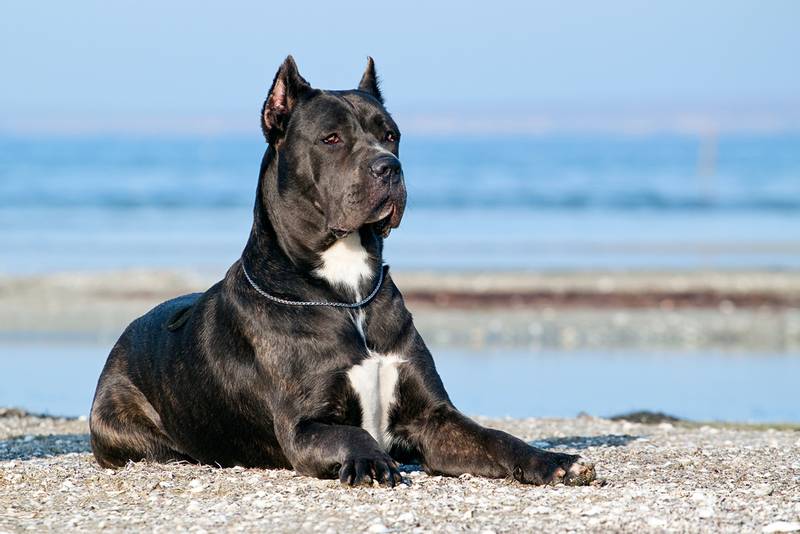 Appearance
Cane Corso has a wide skull, bulging in front. The nose is black, large, with wide nostrils.
Jawsvery large and powerful.
Eyesmedium sized, look straight ahead.
Earstriangular, high.
Neckstrong muscular.
Bodyvery strong, but not squat, chest very well developed, croup long and wide.
Taillocated high, very thick at the base.
Heightcanoe Corso at the withers - 60-68 cm, weight - 40-50 kg.
Woolshort, very dense and shiny, with a light undercoat, the color can be varied, from coal black and light gray to pale yellow and brindle.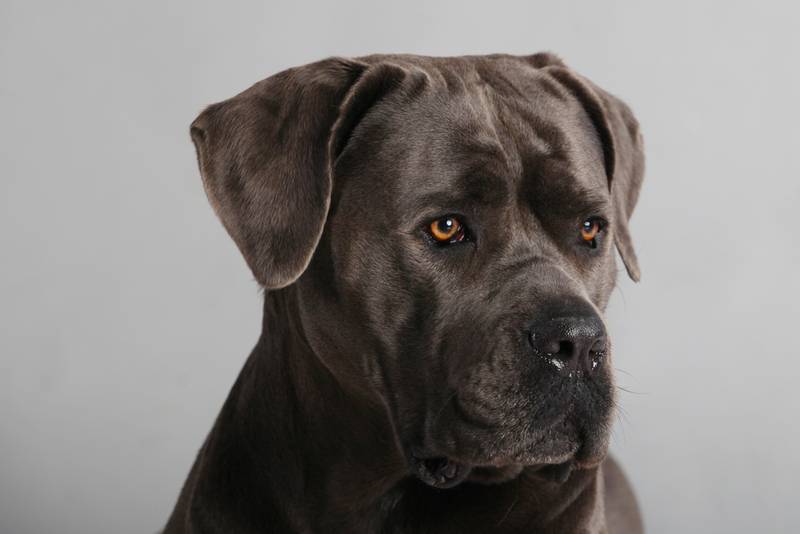 Character
Cane Corso is attached to the owner and his family, gentle and caring towards children. With all his being given to the main mission of life - to protect and protect their people.
But this side of his character — a natural inclination to take responsibility for the family — can be a nuisance if the owner is too soft and cannot immediately establish his role as a manager. Cane Corso needs a leader who can lead him firmly and consistently, without giving the slightest slack, without the use of force or cruelty.
In the case of Cana Corso, it is very important to have a properly planned upbringing, which will be able to slightly extinguish natural aggression towards strangers. But even the most ideal upbringing will not force this dog to be friendly to a stranger. The maximum that can be achieved is cold watchful coldness.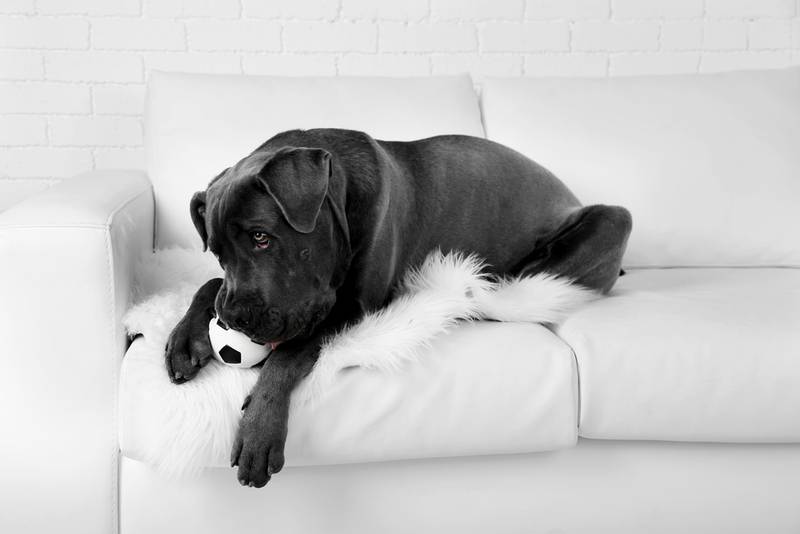 How to keep canes corso
This breed has a moderate level of activity and sometimes it can perfectly entertain itself, the main thing is that there is enough space and this space is securely fenced. But the dog will be very grateful if the owner takes him for a jog or bike ride.
It is very important from early childhood to stop the gusts of the can-Corso play with the neighboring dogs and cats that happened on the plot. As a rule, such games end with the death of an occasional "guest",therefore, it is necessary to teach this dog as early as possible, that all such outsiders need to be frightened by barking and chased away.
Even more important from the very beginning is to define the framework of behavior with the owner and family members. In its care, this breed is able to go very far and in the process of protection may not calculate its strength. Therefore, it is necessary to strictly prohibit to grin and growl on its own, even if in the opinion of the dog they perform actions that may be dangerous to their lives, for example, swinging on a swing or in a hammock.
Proper care
Caring for a Corso dog is uncomplicated - short wool does not need frequent washing. In order to maintain the coat in good condition, it is enough to carefully comb and brush the dog's skin with a natural bristle or a rough mitten once a week.
What and how to feed
Best of all, if your Corso Cane from childhood will eat high-quality special food. The fact is that this breed is prone to obesity, and the easiest and most effective way is to correctly calculate the dog's diet in the case of ready-made food with the exact amount of nutrients and vitamins.
Health features
In some breed lines, hereditary health problems can occur. A responsible breeder should warn you that your pet may develop hip dysplasia or eye problems. Also a very serious health problem for can-corso can be obesity with unbalanced excess nutrition and lack of physical activity.
Related news
Cane Corso. Dog for solid spirit
Cane Corso. Dog for solid spirit
Cane Corso. Dog for solid spirit
Cane Corso. Dog for solid spirit
Cane Corso. Dog for solid spirit